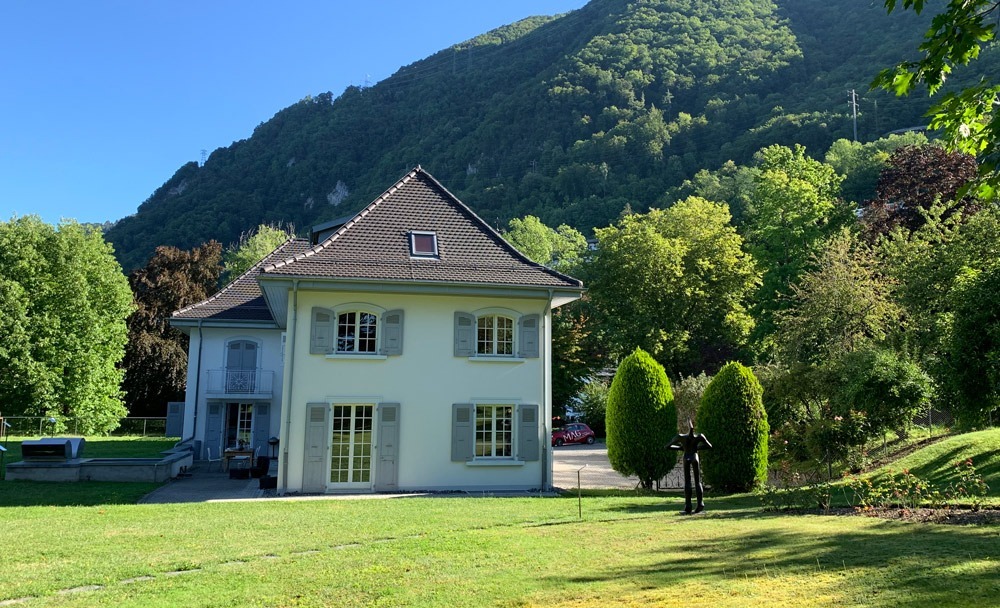 Les sculptures, pour exprimer tous leurs messages, trouvent leur meilleur lieu d'expression au cœur de la nature.
Notre volonté est de permettre aux œuvres d'être exposées dans un contexte esthétique, épuré et naturel.
Ce lieu privé est accessible sur rendez-vous et lors d'événements particuliers que nous organisons auxquels il est possible de venir sur invitation.
La sculpture est une activité artistique qui consiste à concevoir et réaliser des formes en volume, en relief, soit en ronde-bosse (statuaire), en haut-relief, en bas-relief, par modelage, par taille directe, par soudure ou assemblage.
C'est au cœur d'une parcelle de 30000m2 que W-arts s'est installé.
Parc d'une grande beauté, composé de grands espaces de prairie, de grands arbres au port majestueux et d'un jardin bordé de murs de pierres dans lequel les fleurs arborent les plus belles robes.
La Fondation Waddilove, propriétaire du domaine est partenaire de ce projet.
Les artistes présentés sont sélectionnés par notre comité et peuvent présenter une ou plusieurs œuvres sur une période variable déterminée conjointement
Sculptures, to express all their messages, find their best place of expression in the heart of nature.
Our aim is to allow the works to be exhibited in an aesthetic, pure and natural context.
This private space is accessible with an appointment and during special events that we organise, to which it is possible to come by invitation.
Sculpture is an artistic activity which consists of conceiving and creating forms in volume, in relief, either in the round (statuary), in high relief, in low relief, by modelling, by direct carving, by welding or by assembly.
W-arts is located in the heart of a 30,000m2 plot of land.
The park is of great beauty, with large areas of meadow, tall trees with a majestic bearing and a garden bordered by stone walls in which the flowers are dressed in the most beautiful colours.
The Waddilove Foundation, owner of the estate, is a partner in this project.
The artists presented are selected by our committee and may present one or more works over a variable period of time, determined jointly by the Foundation and the artist.